faith ∞ hope ∞ love
meet kat rodgers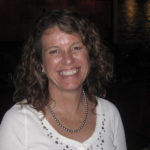 photojournalist – designer – adventurer – thriver
I love to take photos.
I need to write.
I have to learn more.
defining kat
photojournalist (noun: documenting history through the art of photography; creating a visual representation of a newsworthy event).
designer (noun: creative and artistic talent combined with mastery of technologies to create text and images).
adventurer (noun: someone who seeks exciting experiences that are typically a bold, sometimes risky, undertaking or unusual and exciting experience or activity).
thriver (noun: a happy, self-confident, productive individual who believes that she has a prosperous life ahead; primed to follow her dreams).
randomness
photos and words
Stories are waiting to be told. Random ideas for stories and photos that are thoughtful. Photojournalism hit me when I was in college. A photo of a young black girl protecting a white guy on the ground from a crowd of angry black men. The strength of the image still inspires me.
I'm going to use KatRodgers.com as a personal website. My photography and design business has moved to EquineDesigns.net.
I choose joy and courage!
You can choose to be afraid.
You can choose to be filled with grief and sorrow.
Sometimes you have to do both.
You can also choose happiness.
Even on hard days, life is full of wonder and love, just waiting to be expressed.
my cancer story
Cancer attacked.
Loving family and friends, awesome doctors, nurses, and techs, sense of humor, faith, extreme stubbornness and positive attitude all have helped me thrive. I've endured chemotherapy, spinal taps, blood and platelet transfusions, CT scans, MRIs, ultrasounds, and life-threatening infections.
Burkitt lymphoma and MRSA conquered!