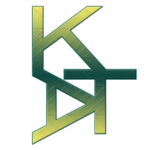 photojournalist – designer – adventurer – thriver
My current logo I think is my favorite. It's random and you can still know who's it is.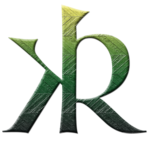 I've been creating logos for myself since jr high art class. There were 3 of us with the initials KR in class. I don't remember if I was the one that got to use the easiest logo. I used it for awhile for my photography business.